News
Where to go during the Qingming and May Day holidays? These wonderful places invite you to spring and enjoy the flowers
Date: 2023-03-14
During spring, fun-loving Shanghainese travel all over the country and even around the world. The coming Tomb-sweeping Day and the May Day holiday will bring the spring travel climax, you want to go
Where is it? Recently, Guangzhou, Wuxi, Guizhou and other cities have issued invitations to residents and tourists in Shencheng to enjoy spring flowers, taste food, see architecture, experience history and culture.
Wuxi: Landscape garden culture in Jiangnan
Go to Taihu Lake to see cherry blossoms, Huishan Ancient Town for food, Nianhua Bay to enjoy the night view... When Jiangnan spring is the most beautiful, "I wait for you in Wuxi" 2023 Wuxi (Shanghai) Cultural travel promotion elegant set March 9
Held in Xujiahui Academy, a new cultural landmark in Shanghai. Wuxi popular scenic spots such as Taihu Yuantouzhu, Three Kingdoms Water Gap City, Lingshan Scenic Spot, Nianhuawan Town, Yixing Bamboo Sea Shanscroll Cave and so on carry 10,000 free tickets
Admission fee to Shanghai to promote, invite Shanghai residents to enjoy the spring scenery in Wuxi. "Free trip to Wuxi", "sweet pair trip to Wuxi", "happy family trip to Wuxi" and other gift packages will also be available
Bring more surprises.
Wuxi is known as "the pearl of Taihu Lake and the prosperous land of South China", "the best place of Taihu Lake, the water alley of canals, the auspicious place of Lingshan and the century-old industrial and commercial City". At the promotion meeting, the new version of Wuxi
The travel video "Meet Wuxi" takes you to experience a wonderful journey through, fully displays the unique Jiangnan charm and rich humanistic charm of Wuxi, bringing a pastoral landscape
Poetic life.
The Taihu Pearl has a pleasant scenery. As a national-level scenic spot and a national 5a scenic spot, Taihu Yuantouzhu Scenic Spot, known as one of the world's three major sakura viewing areas, is full of cherry blossoms
Bloom; It is a small row boat, Menghua Jiangnan, CCTV film and television base Three Countries Water area presents the beautiful scenery of Han and Song dynasties in four seasons, and enjoy the beautiful scenery of Taihu Lake; Everything looks like flowers, flowers reflect everything, Nianhua Bay town
Open a new world for people's spiritual vacation... I'm Waiting for You in Wuxi reproduces Wuxi's rich tourism resources in four seasons, beautiful landscape and deep through beautiful pictures and on-site interpretation
Thick cultural deposits, let people fully feel the beautiful Jiangnan quality life scene.
At the conference, Wuxi Donglin College and Shanghai Xujiahui College became sister colleges. Donglin Academy, as one of the famous academies in ancient China, was founded in the first year of Zhenghe of the Northern Song Dynasty
Yang Shi lecturing place for a long time, people are familiar with the "wind and rain sound of reading sound sound in the ear, family affairs state affairs everything concerned about the world" comes from this. Shanghai Xujiahui Academy is Shanghai Cultural Tourism
The popular place in the new space, which integrates literature reading, exhibition and lecture, art appreciation, cultural and creative market, tourist tour and other services, provides an important channel for citizens and tourists to seek knowledge
And multiple communication of the book space. The two academies, one steeped in thousands of years, the other on the occasion of the lunar jubilation, have polished the calligraphy and beautiful life for the citizens of the two places, and jointly composed articles
Tourism high quality development of a new chapter.
At the "East Lin Elegant Collection" presented by Xujiahui Academy on the same day, visitors had a close experience of the tea ceremony, refreshments, hand-made experience and nearly 100 different kinds of distinctive countries of Wuxi East Lin Academy
Chao cultural and creative products, as well as featured champion cup, Husi Liangxi Blind box and other cultural and creative products, feel the beauty of Wuxi culture from a more diversified perspective。
Guangzhou: Both old and new Flower City has "faith"
Start from modern Shanghai, fly south for about 2.5 hours along the route, you can meet Yunshan, beads and water, auspicious flower city - Guangzhou.
Guangzhou tourism super destination tour promotion activities officially launched to advance attitude exhibition
Now Guangzhou cultural tourism recovery and revitalization of strong momentum。
In many people's eyes, the face of Guangzhou is fresh and changeable, traditional and new, old and young. It is full of tall buildings, brimming with young modern atmosphere; Here has experienced many vicissitudes of life, the accumulation of thousands of years of cultural deposits; Here is full of homesickness, carrying the authentic Guangfu customs... Guangzhou, with its diverse beauty of "a city with thousands of faces", inadvertently provoks people's desire to explore.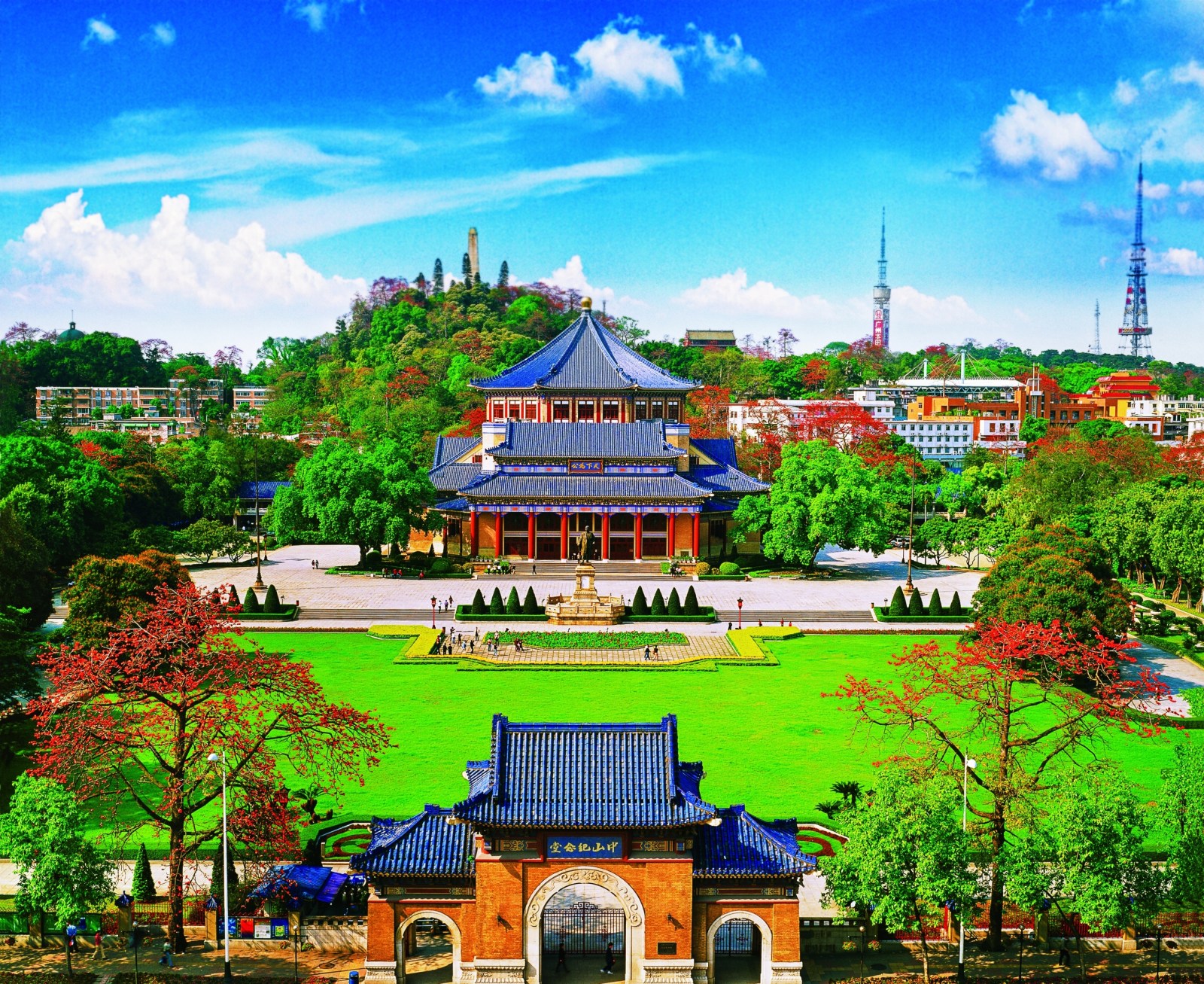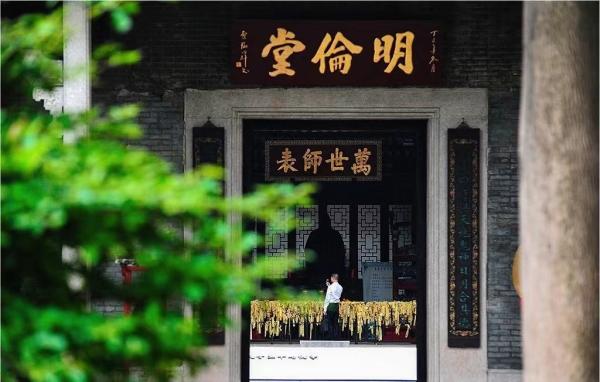 At the promotion meeting, A Letter from Guangzhou was delivered to Shanghai with enthusiasm and expectation, inviting visitors to Guangzhou to start a micro vacation, enjoy a slow life, understand Guangzhou and fall in love with Guangzhou. The letter
"If you come, you might as well wake up naturally, visit the latest exhibitions at the Guangdong Museum, have a meal at Laozihao at noon, and then visit Lianxi Lake in the Lingnan Impression Garden in the afternoon
Go out on the water to dance the lion, take a cruise on the Pearl River at night, enjoy a romantic candlelight dinner..." Paper short love long, thousands of words are not the charm of cultural tourism flower city.
Outside, Guangfu essence gathering, full of highlights. Canton embroidery, Canton color, enamel, olive carving and other traditional Lingnan features are displayed in the exhibition. The model of arcades, grey plastic throw pillows and Miss Xiguan porcelain are displayed
There are many exquisite cultural creations such as board paintings, herbal tea, lychee cake, chicken cake and other tea break delicacies, which are the concentrated embodiment of Cantonese style life aesthetics.
Flower city Guangzhou, four seasons without similar color. At the promotion meeting, "Twelve Gods of Flowers" also added to the fun. With Yuexiu District "Kapok" as the representative of Guangzhou 11th District 11 "flower gods", invite
Shanghai City flower "White Magnolia" flower god appeared together, we sincerely invite Shanghai citizens and visitors to take the flower as a clue, with the flower language interpretation and collection of the flower "spike" moon
Since the beginning of this year, Guangzhou Cultural Tourism has taken multiple measures simultaneously to sound the "vanguard" of the market. More than 1700 cultural tourism enterprises have joined hands to issue 20 million yuan cultural tourism vouchers, and more than 600 cultural tourism activities during the Spring Festival
So that the cultural and tourism industry will continue to show a new atmosphere and release new vitality. The Shanghai Station promotion is only the beginning of Guangzhou cultural tourism "attracting customers", then Guangzhou Culture, Radio, Film and Tourism Bureau will organize the article
The tourism industry launched "spring outing", "Summer vacation", "winter change plan" and other tourism products to Beijing, Tianjin and Hebei, Nanjing, Lhasa, Zhengzhou, Harbin, Hong Kong and Macao and other key tourist source cities
The city carried out more than 30 "Guangzhou Welcomes You" cultural tourism marketing and promotion activities, inviting visitors from all over the world to "understand Guangzhou" together.
Guizhou: The mountain and the sea together with Shanghai and Guizhou
On March 10, the 2023 Colorful Guizhou Cultural Tourism Promotion and Investment Promotion Event was held in Shanghai, inviting tourists to enjoy flowers, tea and health in Guizhou
Enjoy landscape charm, a total of colorful humanities. Entrepreneurs are invited to join hands with Guizhou to jointly develop new tourism projects, create new scenic spots, cultivate new business forms, and jointly promote Guizhou's cultural and tourism industry
Rapid development。
Zhao Jiaming, member of the Standing Committee of the CPC Shanghai Municipal Committee and Minister of Publicity Department, said in his speech that Colorful Guizhou is welcome to hold 2023 "Colorful Guizhou" cultural tourism promotion and Investment Promotion Meeting in Shanghai.
We will continue to deepen the friendship between the mountains and the sea in Shanghai and Guizhou, further strengthen east-west cooperation, and further promote a cooperation mechanism based on the integration of culture and tourism and oriented towards the integration of culture and science and technology with the help of Shanghai and Guizhou
The cultural and tourism resources of the two places have their own characteristics, huge cooperation space and broad development prospects. Taking the cultural and tourism industry cooperation as an opportunity, we will deepen a new round of East-West cooperation and promote the cooperation between Shanghai and Guizhou
Write a new chapter, boost the vitality of domestic and international tourism, and help the high-quality development of cultural tourism in the two places.
Lu Yongzheng, member of the Standing Committee of Guizhou Provincial Committee of the Communist Party of China and Minister of Publicity Department of Guizhou Province, presented the theme of "Guizhou is the home of your heart and singing time". First of all, he thanked Shanghai for its funding, projects and talents
We sincerely invite people from Shanghai and Jiangsu and Zhejiang to come to Guizhou in the spring, where you can enjoy colorful flowers, fragrant tea gardens, colorful culture, healthy sports and healthy health.
In the midst of the Yun, you can enjoy the blessings of landscape and water, refreshing and nourishing the lungs, nourishing the stomach with delicacies, nourishing the body with sports and nourishing the mind with culture.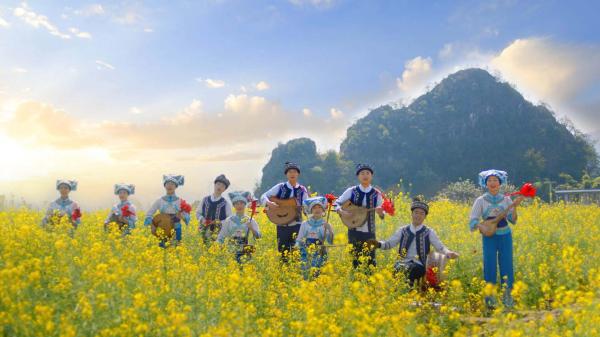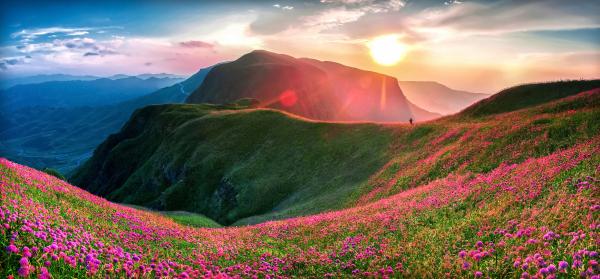 "To invest in Guizhou Cultural tourism, we can say that we live in the right time, enjoy the geographical location and enjoy the harmony of people. We look forward to domestic and foreign enterprises to develop and invest in tourism in Guizhou and share the 'dividend' of mountain tourism."
In the investment promotion, it said that the resource advantages of investing in Guizhou cultural and tourism cannot be copied, the policy advantages are more prominent, the transportation advantages are not the past, and the market advantages continue to accumulate. At present, Guizhou province
Of the 82,721 tourist resources registered, 2,600 are excellent resources; There are 297 hot spring (geothermal) units and more than 80 high-quality resources, as well as bridge Tours and extreme sports
State, are very investment value, broad market space. At the same time, Guizhou is making great efforts to open wider and create a convenient, market-oriented, rule-based and international business environment for entrepreneurs to invest
Rest assured, development of peace of mind, business satisfactory.
Go Back